Saltylifeislife (Priyal) took a walk to his home beach with his sister when he was 18 and saw people surfing for the first time. Two days later, his late uncle Boti took him to a friend of his, Buddy, to teach him how to surf. Ever since that day, he has been simply hooked onto surfing, and he wouldn't do anything else. 
He found a passion in hosting travelling surfers since then, and giving them surf classes. After he completed his level one ISA coaching certificate in Mahabalipuram India, he became officially certified to teach. This opened up many avenues for him, along with his graduation in business management, he started the first Surf & Yoga retreat in Mirissa, Sri Lanka. 
All the Surf & Yoga Retreats that you see around the world are partnerships with his friends he met along the way, and he wouldn't open up any retreat with just anyone.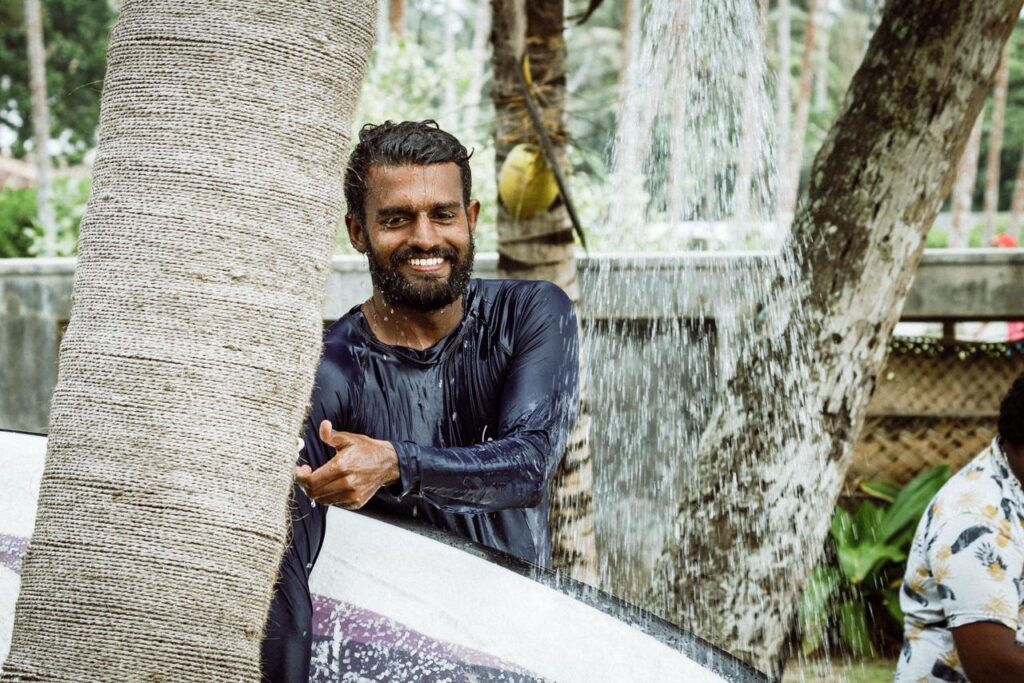 Priyal created Surf & Yoga Retreats with passion and love. He is a ISA Level 1 certified surf coach. He likes to have great conversations with his guests. Regular footed in surfing but he prefers left hand point breaks.
Lala fell in love with Surfing and Arugambay five years ago when first came to Arugambay and tried out surfing for the first time. Ever since Lala and surfing has been inseparable. So just ask him anything about surfing we will tell you.
The energized and smiling founder and Yoga teacher of the S&Y Camp is originally from Germany and the happy soul of the camp. She is a passionate 950 HR  Yoga teacher, breathwork instructor, sound healing and massage therapist and fulfills her island dream in Fuerte while teaching guests how to live a more balanced life.  Join her workshops and private sessions to awake your body, mind and spirit.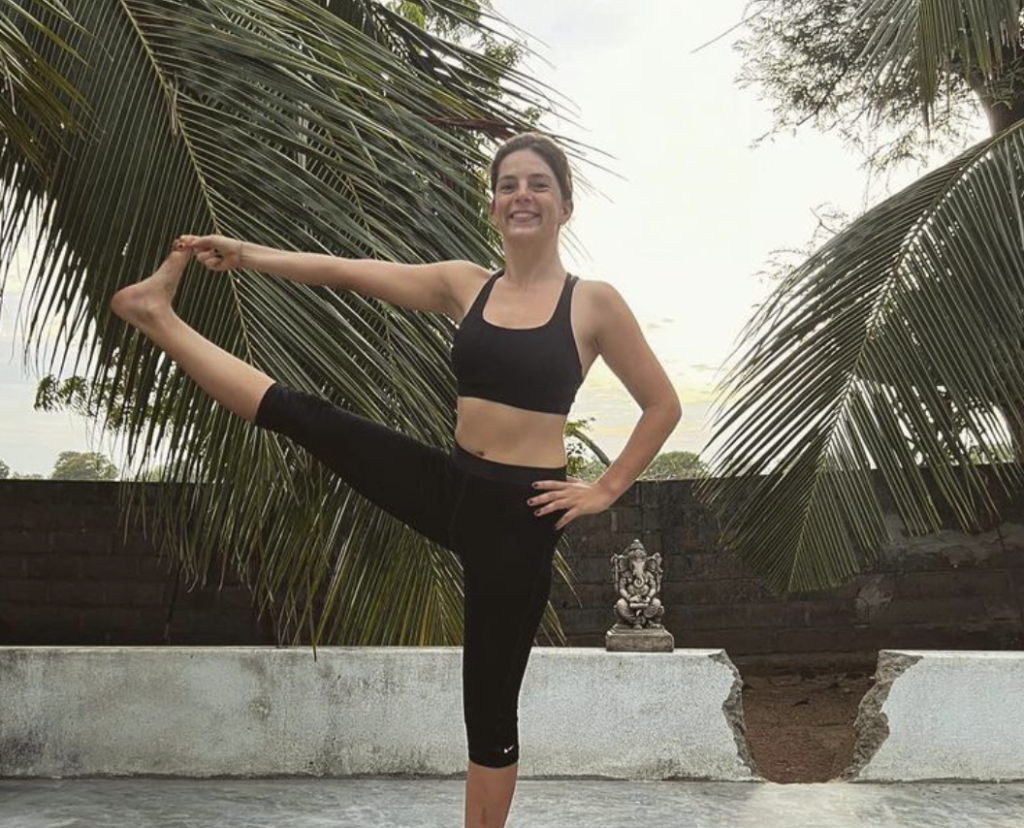 In perpetual search of a peaceful island and clear, warm water, Joana found her happy place in the Maldives.
Always smiling, she is our Yoga instructor and Manager.
Her flows are designed for surfers needs. However, she also teaches Hatha, Ashtanga and Yin.
She enjoys sharing meditation tips on the beach at sunset.

Carolina is a free spirit who loves the simple and the good things in life. In 2019 she quits her corporate job and decides to dive deep into spiritual studies by completing an Yoga Teacher training in 2015 in USA. In Portugal she creates her own community of students who really inspired her to develop more techniques to share and help others in their healing journey. She loves to meet new people around the world. Very Intuitive and compassionate for others she will show you care and nurture, making you feel at home within the community.
READY TO BOOK YOUR RETREAT NOW?
Just click through our easy step by step booking system and make it happen.